epubBooks
read the best free ebooks on any device!
Browse our selection of high quality free books, available in both EPUB3 and Kindle ebook format. All our books are provided without DRM protection and can be read on any device, including Amazon Kindle, iBooks (iPad, iPhone, OSX), Android (Bluefire), Kobo, Windows Phone, Nokia Lumia (Freda App), Sony, Nook and many other digital devices and smartphones.
Featured eBooks
Random Book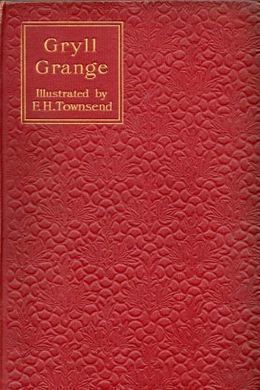 Thomas Love Peacock
Gregory Gryll, 'though he found it difficult to trace the pedigree, that he was lineally descended from the ancient and illustrious Gryllus, who maintained against Ulysses the superior happiness of the life of other animals to that of the life of man.' This sapient character was one of the men whom Circe had turned into pigs and resisted being changed back. His family line had now lasted some three thousand years, but the master of Gryll Grang…
All our free Kindle and ePub ebooks have been optimized to work on smartphones and tablets, so you can be sure to have a the best, distraction free, reading experience.