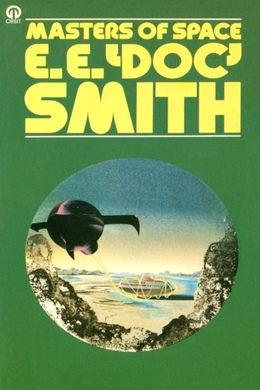 Description
Jarvis Hilton is in charge of a handpicked team of scientists – and a navy warship on a deep space mission, dubbed Project Theta Orionis. On the outbound journey, automatic sensors drop their ship – the Perseus – into normal space for an encounter with a mysterious skeletal object. The encounter leaves them baffled, and leads them to a view an epic space battle. But strange as that is, it's nowhere near as mysterious as finding a planet covered in radioactive fuel ore – and populated with humanoid robots who have been expecting their arrival and greet them as returning masters…!
Excerpt
"But didn't you feel anything, Javo?" Strain was apparent in every line of Tula's taut, bare body. "Nothing at all?"
"Nothing whatever." The one called Javo relaxed from his rigid concentration. "Nothing has changed. Nor will it."
"That conclusion is indefensible!" Tula snapped. "With the promised return of the Masters there must and will be changes. Didn't any of you feel anything?"
This work is available in the U.S. and for countries where copyright is Life+54 or less.