Since becoming a best seller, the NOOK has given Barnes & Noble a leading ebook eco system in the U.S., perhaps second only to the Amazon Kindle. The popularity of their eReader means B&N has been expanding their product range to include several different versions of the NOOK as well as the "NOOK App", which is available on many tablets and smartphones.
Along-side their eReader, B&N has created an online store that has over 2 million books, magazines and newspapers, including the introduction of the LendMe technology, allowing you to share your purchases with friends and family.
Please Note: The NOOK is currently available to U.S. residents only.
NOOK color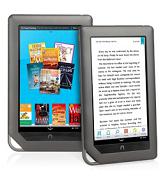 This is a 7-inch device that comes with the VividView screen technology - a high resolution backlit 16 million color touchscreen. The built-in WiFi lets you buy and transfer books directly to the NOOK, while also letting you surf the net.
NOOKcolor also has its own "App" eco system, somewhat similar to the Apple App Store. The usual types of apps are available; games, education, lifestyle, social, productivity, etc. B&N's app store isn't as extensive as Apple's, but there's still plenty to choose from and the selection will only grow with time.
NOOK - Simple Touch Reader
For their latest E-Ink eReader, B&N has removed many of the extras found on the color, allowing them to cut back on the price; bringing this down to almost half the price of the NOOKcolor.
Using a 6-inch E-Ink Pearl (16 level grayscale) touch screen, the Simple Touch provides the same clarity and extended battery life as similar devices, such as the Kindle. However, B&N state that the battery on their new eReader will last up to 2 months - this is at least twice as long as other E-Ink devices!
Like the color version, this also comes with built-in WiFi for that seamless purchase experience.
NOOK - 1st Edition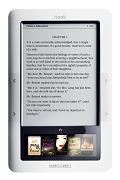 The original NOOK is still available, but it's likely that no more 1st Editions are being made, so B&N (and other outlets) are probably just selling off the remainder of their stock.
Still, at just $119 (WiFi) and $169 (3G + WiFi), these can be a good bargain for those happy with slightly older technology.
NOOK Apps
If you're not interested in buying one of the NOOK eReaders yet, or are just plain happy reading on your smartphone, then you can still read one of those 2 Million plus ebooks by using the NOOK App, which is available for most platforms.
Apple iOS (iTunes)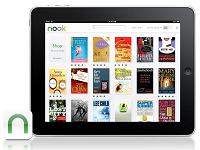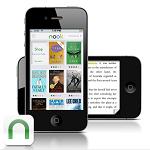 Google Android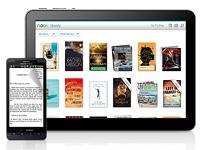 Desktop/Notebook PC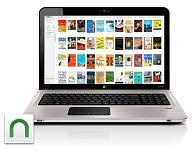 Apple Mac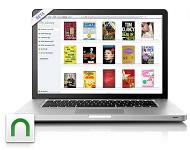 Blackberry