Featured Books of the Week
Pick of the day - try something different...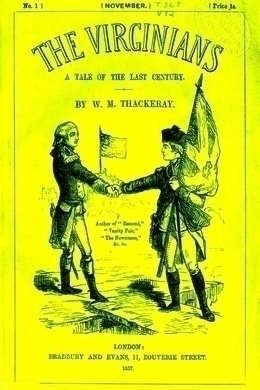 W. M. Thackeray
A sequel to Henry Esmond, the novel is set, as is much of its precursor, chiefly in colonial Virginia. The Virginians follows the life of the family and descendants of Henry Esmond of Castlewood, Virginia. Although Esmond's grandsons take opposing positions during the American Revolution, they reconcile after the war, Harry becoming owner of the family's Virginia estates and George of the land and property in England.
All our free Kindle and ePub ebooks have been optimized to work on smartphones and tablets, so you can be sure to have a the best, distraction free, reading experience.