Featured Books of the Week
Pick of the day - try something different...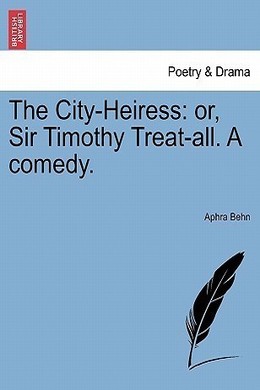 Aphra Behn
A comedy of manners which caused offence for its immorality at the time of it's first performance. Though it conforms to the general rules of Restoration comedy, it also keeps Behn's own highly Royalist political point of view. The play concerns the 'seditious Knight', Sir Timothy Treat-all, and his nephew Tom Wilding, who both vye for the affections of Charlot, the eponymous city (London) heiress.
All our free Kindle and ePub ebooks have been optimized to work on smartphones and tablets, so you can be sure to have a the best, distraction free, reading experience.