Featured Books of the Week
Pick of the day - try something different...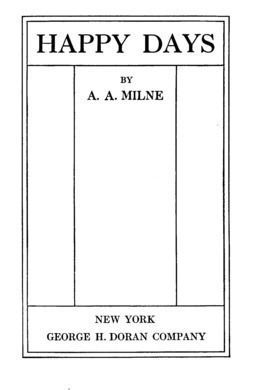 A. A. Milne
A collection of humorous pieces written by Milne for Punch and collected in 1915. A familiarity with early 20th century English society will help you better appreciate the humour, and some of the terminology might be unfamiliar, but it's pleasantly light-hearted and nostalgic feel makes for an easy read.
All our free Kindle and ePub ebooks have been optimized to work on smartphones and tablets, so you can be sure to have a the best, distraction free, reading experience.