Featured Books of the Week
Pick of the day - try something different...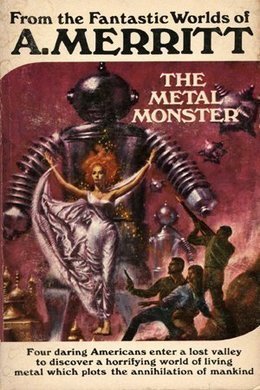 A. Merritt
The Metal Monster follows a group of botanists who discover the seemingly reanimated Darius III of Persia and legions of soldiers. The group is saved by a mysterious woman, Norhala. Seemingly magical, Norhala inhabits a hidden city and controls strange metal automatons capable of joining together and forming colossal monsters, each possessing powerful weapons fully capable of defeating all the armies on Earth.
All our free Kindle and ePub ebooks have been optimized to work on smartphones and tablets, so you can be sure to have a the best, distraction free, reading experience.