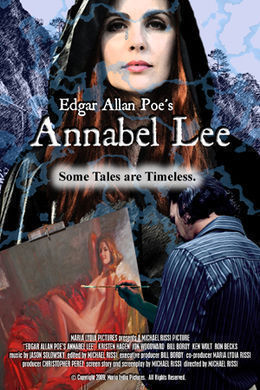 4.25 — 4 ratings — 0 reviews
Description
Edgar Allan Poe's dream poem is as close to music as words can ever come. First published on October 9, 1849 – two days after Poe's death – this haunting, lyric poem is thought to have been written in memory of Poe's young wife, Virginia. The narrator, who fell in love with Annabel Lee when they were young, has a love for her so strong that even angels are jealous. He retains his love for her even after her death.
---
250 words, with a reading time of ~ 0 hours (~ 1 page), and first published in 1849. This DRM-Free edition published by epubBooks, 2011.
Community Reviews
There are currently no other reviews for this book.
Excerpt
It was many and many a year ago, In a kingdom by the sea, That a maiden lived whom you may know By the name of ANNABEL LEE;— And this maiden she lived with no other thought Than to love and be loved by me.